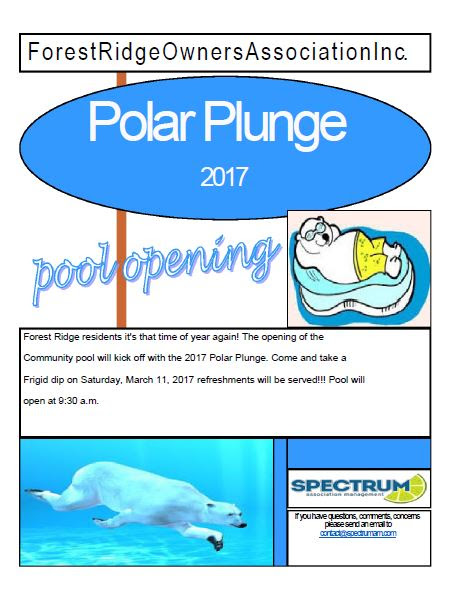 This notification is to announce the opening of the Pool Opening for 2017. You are invited to join in and get the season started.  The Forest Ridge Polar Plunge will take place on:
Saturday morning, 3/11,  9: 30 am  RAIN or SHINE, at the POOL. 
Bring your family, bring your friends.  Make sure to bring a towel.  
Refreshments will be provided.
Any questions contact Margaret Kirk
.